Fully Charged launches clean energy and transport manifesto
Today (26 October) Fully Charged, the world's largest electric vehicle and clean energy channel, has released a clean energy and transportation manifesto which challenges global governments to quit the chat and act now.
The manifesto is supported by a number of pioneering businesses from across the transport and energy sectors, including BritishVolt, GRIDSERVE, myenergi, Polestar, EAV, Kensa, Mixergy, Octopus Energy, Ripple, Tepeo and Volta Trucks.
From electrifying almost every form of ground transportation, to accelerating the switch to renewable energy generation, the Fully Charged team points out that in every area, proven solutions exist today. The call to world leaders is fronted by the channel's founder – presenter and actor Robert Llewellyn – and are reinforced by CEOs of some of the foremost providers of renewables, electric vehicles, and clean energy.
The collective voice, expressed in a special edition of the Fully Charged Show (live from 08:00BST on 26 October) entitled 'Stop Burning Stuff'makes the point that governments around the world are not acting with sufficient urgency and are often wasting time on the wrong technologies. The eyes of the world are on COP26 as a once in a generation opportunity to affect change.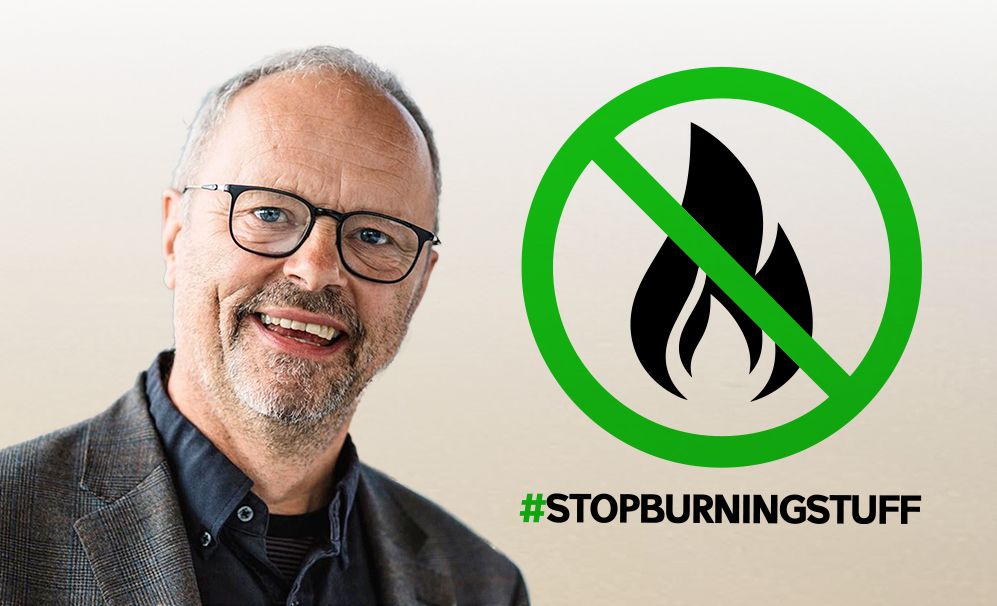 Robert Llewellyn, Fully Charged joint CEO, said: "I'm terrified of COP26 being a platform for posturing, posing and pontificating. We need action from leaders across the world today to curb the impact we're having on our planet. The crazy reality is, we already have all of the answers! Today, there are electric vehicles that are more capable than traditional cars; means of renewable energy generation that could easily fuel our lifestyles; and viable heating technologies that eradicate the need for gas. Our message to world leaders is simple – Stop Burning Stuff and Electrify Everything – TODAY!!!"
Motoring Broadcaster and Transport Campaigner Quentin Willson, who also sits on the Transport + Energy editorial board and is Britishvolt Battery Advocate, said: "Huge leaps in battery technologies mean that we don't need to burn coal, gas or petrol and diesel anymore. We can power everything with electricity and deliver just as much energy, power, performance and excitement. Batteries – for storing renewable electricity – are the critical lynchpin of the entire energy transition to Net Zero. Quite simply, no low-carbon, sustainable, responsibly manufactured battery cells, no successful energy transition. These battery cells can literally help save the planet and ultimately humanity."
The Fully Charged YouTube Channel and the brand's global live events focus on the technologies that already exist to help consumers, businesses and governments think differently about mobility, energy generation and domestic use of clean energy. Ahead of COP26, Fully Charged is driving home the immediacy of the climate crisis, plus the urgency to switch to existing solutions.
The Fully Charged special episode 'Stop Burning Stuff' premiere's here (from 08:00 BST on 26 October): youtube.com/c/fullychargedshow
Download the full Fully Charged Manifesto here: fullycharged.show
Images courtesy of Fully Charged.